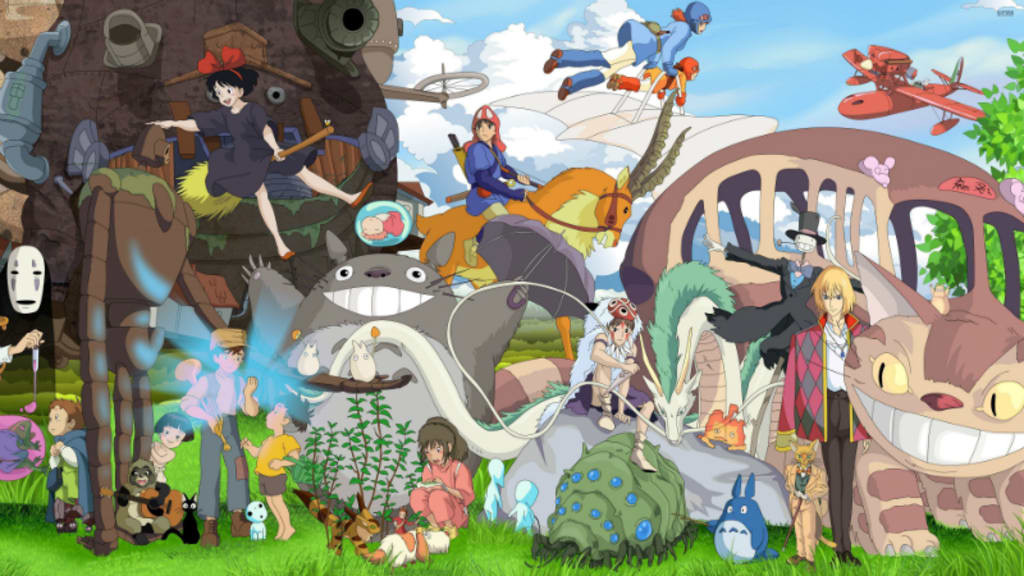 Netflix, Studio Ghibli in Wild Bunch International so naznanili, da bo Netflix pričel predvajati 21 Ghiblijevih celovečercev, razen v Združenih državah, Kanadi in na Japonskem.

Filmi bodo vsebovali podnapise v 28 jezikih ter sinhronizacijo v dvajsetih.

1. februarja bodo na voljo

Castle in the Sky
My Neighbor Totoro
Kiki's Delivery Service
Only Yesterday
Porco Rosso
Ocean Waves
Tales from Earthsea

1. marca jim bodo sledili:

Nausicaä of the Valley of the Wind
Princess Mononoke
My Neighbors the Yamadas
Spirited Away
The Cat Returns
Arrietty
The Tale of the Princess Kaguya

1. aprila bodo seznam dopolnili:

Pom Poko
Whisper of the Heart
Howl's Moving Castle
Ponyo on the Cliff by the Sea
From Up On Poppy Hill
The Wind Rises
When Marnie Was There

HBO Max in GKIDS sta oktobra naznanila, da bo HBO Max predvajal "celotno knjižnico filmov Studia Ghibli" spomladi 2020. GKIDS so v ZDA in Kanadi 17. decembra izdali tudi digitalno prenosljivo različico filmov na Apple TV, Amazon VOD, Vudu, Google Play, Sony, Microsoft in FandangoNOW.